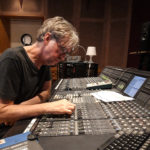 RUDY COCLET –
OWNER
Sound engineer, producer (Simple Minds, Arno)
Rudy has over 30 years experience. He works with artists such as Simple Minds, Axelle Red or Arno, with whom they won in 2005, « Victoire de la Musique » (Music Awards in France) for the album « French Bazar », best rock album of the year.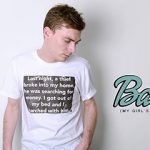 PIERRE DOZIN
Sound Engineer, Producer (Seun Kuti & Egypt80, Rokia Traoré, Robert Glasper)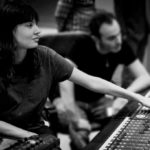 ANGELICA ROCA
Sound Engineer (Francois and the Atlas Mountains, Admiral Freebee, Lous & the Yakuza)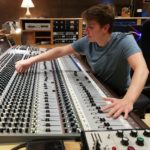 THOMAS ALLEN MARTINHO
Sound Engineer, Sound Assistant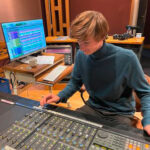 ARTHUR SCHOOLS
Assistant Engineer, Engineer.
JET's regular, familiar and supporting engineers/producers:
Dominique Brusson: Sound engineer (Dominique A, Yann Tiersen)
Stephane Misseghers: Drummer, producer (Deus, Psycho44)
Geoffrey Burton: Guitarist, producer (Arno, Honk Kong Dong)
Fritz Sundermann: Guitarist, sound engineer (Axelle Red)
Michel Andina: Sound engineer (Aka Moon, Coup Fatal)
Fabrizio Cassol: Saxophonist, producer (Aka Moon, Coup Fatal)
Olivier Gérard: Sound engineer (Simple Minds)
Christine Verschoren: Sound engineer (Toots Thielemans, Philippe Catherine)
Bob Hermans: Sound Engineer (Amatorski)
Lucas Chauvière: Sound engineer, producer (De La soul, Tony Allen)
OUR PARTNERS AND ASSOCIATES